This periodical zine is an homage to the Dungeon Masters Guide for Advanced D&D. Written with an eye toward all things quirky, informational, and useful, we fill each issue with thought-provoking material to delight and inspire people to create memorable games.
Journey into the Madlands
A magazine to inject enclaves, NPCs and creatures into your favorite post-apocalypse.
System: Neutral (OSE Bestiary)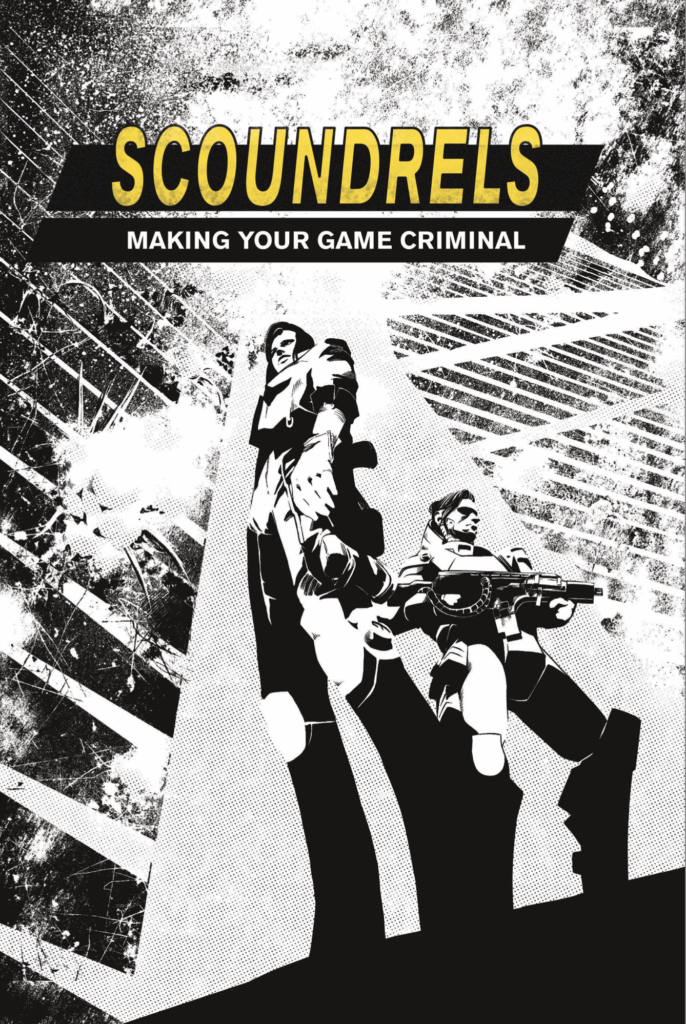 A toolbox for adding crime to your sci-fi and modern games. This book has NPCs, locations, job generator and rules for players to create a gang for their characters.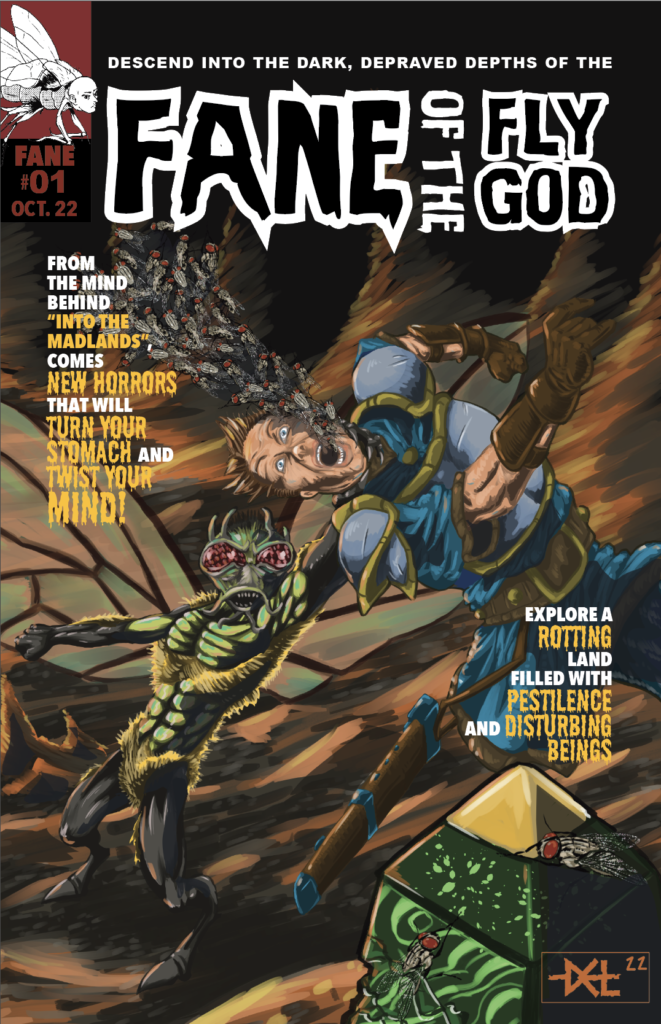 Born from a feverish imagination, Fane is an homage to the horror comics of the seventies, especially Creepy and Eerie. We filled with foul locations, putrid deities, nauseous spells and a weird bestiary. This is a "serious" treatment, and this work would be a great compliment to any Sword and Sorcery game.
System: OSE (but mostly system neutral)
Size: Graphic Novel (6.625″ x 10.25″)